Exodus 34: On YHWH's Self-Expositional Sermon and Why We Have It Better than Radiant-Faced Moses (Bible Talk, Ep. 34)
In Exodus 34, Moses learns that the God who has saved and revealed himself to Israel is a God who has established his justice so that he can display the wonders of his mercy. This becomes the center of biblical theology.
SHOW NOTES
1:45 / Where does the relationship stand between God and his people to start Exodus 34, after Israel's recent worship of a golden calf?
2:23 / What does the Lord command Moses to do, that the renewal of the covenant might begin?
3:36 / Jim points out how Moses asks to see God's glory, even though he's seen more of God's glory than anyone else alive.
5:56 / Does the Lord exposit himself in Exodus 34:6-7?
12:35 / What does the Lord reveal about himself that everyone might not agree with?
14:44 / If God "visits the iniquity of the fathers on the children and the children's children," are we responsible for our parents' sin?
16:30 / Sam makes note that it is God's grace alone keeps his covenant with Israel alive. 
17:35 / Moses comes to the conviction that the glory of God in salvation through judgment is the center of biblical theology.
19:28 / Where else in Scripture is the Lord's self-revelation in Exodus 34 quoted?
20:47 / How should we respond in light of all the theology in Exodus 34:6-7?
21:53 / How does the Lord reestablish his covenant with Israel?
26:23 / What happens after Moses returns to the people of Israel with a glowing face?
29:26 / Why does Moses put a veil over his face?
30:40 / Why does Paul bring up the end of Exodus 34 in 2 Corinthians 3?
Chart: God's Glory in Salvation through Judgment, by Jim Hamilton, p. 133–137. Shared with permission.
Image: Moses Breaking the Tablets of the Law, by Rembrandt (1659)
Related Multimedia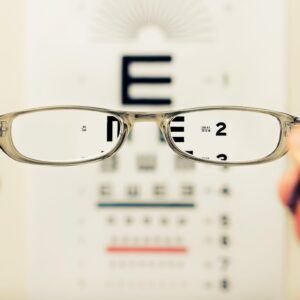 By Phil Newton