WHICH DOCUMENTS & WHY
By Aaron Menikoff | 9Marks Journal: Confessions, Covenants, and Constitutions: How to Organize Your Church | 03.04.2016
As unglamorous as church documents may be, they are a crucial component of a pastor's toolbox.
CONFESSIONS & COVENANTS
CONSTITUTIONS & BY-LAWS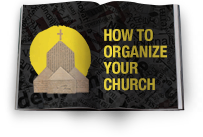 Free Download
PDF, ePub, and Kindle files will be sent to this email address. As part of our community, you will receive content & communication from 9Marks. You may unsubscribe at any time.
Our work is possible by the generosity of our readers. Give Today