Build One Another Up When Together
By Sam Emadi | 9Marks Journal: How to Build Up Your Church: A Guidebook for Members | 03.30.2021
You don't need a seminary education. You don't have to be an ordained minister or a spiritual superstar. All you need is the Holy Spirit, and you have that! It's time to suit up and start guarding the gospel.
Building One Another Up When Apart
Building Up Your Pastors
Building Up By Reaching Out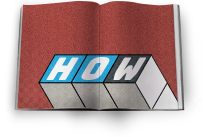 Free Download
PDF, ePub, and Kindle files will be sent to this email address. As part of our community, you will receive content & communication from 9Marks. You may unsubscribe at any time.
Our work is possible by the generosity of our readers. Give Today