PSA AS THE HEART OF THE GOSPEL
By J. I. Packer | 9Marks Journal: The Heart of the Gospel: Penal Substitutionary Atonement | 08.20.2019
The task which I have set myself in this lecture is to focus and explicate a belief which, by and large, is a distinguishing mark of the word-wide evangelical fraternity: namely, the belief that the cross had the character of penal substitution, and that it was in virtue of this fact that it brought salvation to mankind.
PSA AND ITS CHALLENGERS
PSA AND ITS DOCTRINAL CONNECTIONS
PSA AND COUNSELING
PSA AND WORSHIP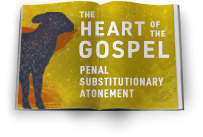 Free Download
PDF, ePub, and Kindle files will be sent to this email address. As part of our community, you will receive content & communication from 9Marks. You may unsubscribe at any time.
Our work is possible by the generosity of our readers. Give Today