Biblical Theology
Conversion
Where the Men Are Men
Review by Ken Barbic | 9Marks Journal: Biblical Theology | 03.08.2010
Today is the age of target marketing. Savvy advertisers constantly ask themselves, "How can we make our product more desirable to the various groups who are presently unaware of its benefits?"
It's in this vein that Cortland Myers raises the question in his book by the title, "Why do men not go to church?" This is, he says, "one of the burning questions of the hour."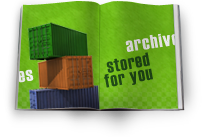 Free Download
PDF, ePub, and Kindle files will be sent to this email address. As part of our community, you will receive content & communication from 9Marks. You may unsubscribe at any time.
Our work is possible by the generosity of our readers. Give Today