IS ADMINISTRATION FOR PASTORS?
By Brad Thayer | 9Marks Journal: The Pastor and Church Administration | 09.30.2022
Acts 6 offers a paradigm for the "how" and "why" of church administration.
STAFFING
BUILDINGS
BUDGETING
POLICIES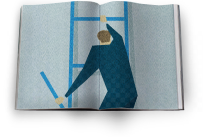 Free Download
PDF, ePub, and Kindle files will be sent to this email address. As part of our community, you will receive content & communication from 9Marks. You may unsubscribe at any time.
Our work is possible by the generosity of our readers. Give Today