Facing Up to Church Discipline
By Jonathan Leeman | 9Marks Journal: Church Discipline (Part 1) | 03.01.2010
A reluctance to practice church discipline may suggest that we believe ourselves to be wiser and more loving than God.
Church Discipline in Historical and Cultural Perspective
Church Discipline Resources
Miscellaneous Book Reviews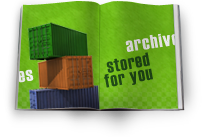 Free Download
PDF, ePub, and Kindle files will be sent to this email address. As part of our community, you will receive content & communication from 9Marks. You may unsubscribe at any time.
Our work is possible by the generosity of our readers. Give Today