How Three Churches Mentor Pastors
Church-affiliated Training Programs
By Colin Marshall | 9Marks Journal: Raising Up the Next Generation of Pastors | 02.25.2010
9Marks wants to see more churches and pastors taking responsibility for raising up the next generation of pastors. To help our readers catch a vision for what that might look like, we asked several organizations closely tied to one or several local churches how they fulfill this mission. With one exception, each of the following organization answers the same 18 questions.
From the 9Marks Journal: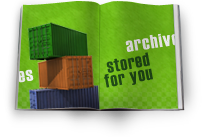 Free Download
PDF, ePub, and Kindle files will be sent to this email address. As part of our community, you will receive content & communication from 9Marks. You may unsubscribe at any time.
Our work is possible by the generosity of our readers. Give Today