Presenting and Arguing for the Multi-site Church
Identifying and Locating the Multi-site Church
By Greg Gilbert | 9Marks Journal: Multi-site Churches | 02.26.2010
Congregational? Presbyterian? Episcopalian? Presbygational? Conbypalian? Epigregyterian? I've heard them all (even made up a few myself).
"Its just as congregational as any other church," some argue. "We have a meeting of the whole church every quarter."
"No, it's Presbyterian" others say. "You have a group of pastors that makes decisions for multiple congregations."
Arguing Against the Multi-site Church
Multi-site Book Reviews
Miscellaneous Book Reviews
From the 9Marks Journal: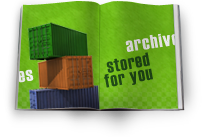 Free Download
PDF, ePub, and Kindle files will be sent to this email address. As part of our community, you will receive content & communication from 9Marks. You may unsubscribe at any time.
Our work is possible by the generosity of our readers. Give Today